Tilt and Turn Windows
Tilt and turn windows offer a variety of unique benefits. A form of uPVC window which tilts inwards for ventilation and also then through a different motion open inwards for ease of cleaning.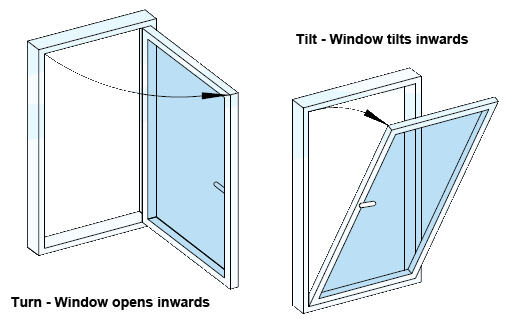 Ideal for those who have issues in terms of accessing the outside of their windows, the simple access provided by the turn function of these styles of windows make cleaning them a breeze.
For those who have an issue in terms of opening outwards for whatever reasons, a tilt and turn windows provides the ideal solution as they open inwards, unlike traditional forms of windows, which typically open outwards.
Currently being offered by our Coventry, Nuneaton and Rugby branches these forms of windows provide the ideal solution for those with mobility issues such as the elderly. Covered by our 25 year warranty, your new windows won't be any issue.